HAPPY NEW YEAR 🎉🎉🎉🎉🎉🎉 New Year's is one of my favorite holidays, but before I get into my 2018 favorites, reviews, and wrap-ups, I can't ignore December as a whole month!
I had some fantastic reads this month, and also a few disappointments. The large majority of my books this month were 4 and 5 star reads!
Different from my monthly wrap-ups, which focus more of patterns in my reading habits and is just me rambling on forever (because that's my brand), monthly reviews are more like lists: easy to scroll through to get the whole picture of my reading month. Listed is the title, author, publication date, and cover along with the genre and age range (if applicable). I also have my rating and a three-word description of my reading experience! The links will either go to a longer review I wrote on this blog or a shorter review I wrote on Goodreads. All the cover photos are linked to their Goodreads page.
TOTAL BOOKS: 15
🌟: 0
🌟🌟: 2
🌟🌟🌟: 1
🌟🌟🌟🌟: 8
🌟🌟🌟🌟🌟: 4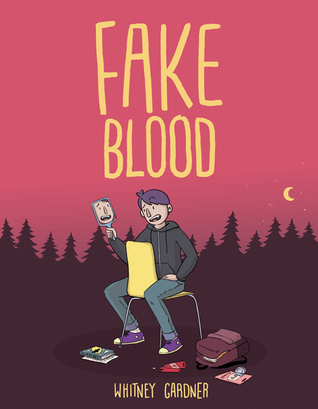 Fake Blood by Whitney Gardner
Published: Sept 4, 2018
MG Paranormal
hilarious, satirical, realistic
🌟🌟🌟🌟
Children of Blood and Bone by Tomi Adeyemi
Published: Mar 6, 2018
YA Fantasy
bingeable, dynamic, intense
🌟🌟🌟🌟
The Radium Girls by Kate Moore
Published: May 2, 2017
History
repetitive, feminist, digestable
🌟🌟🌟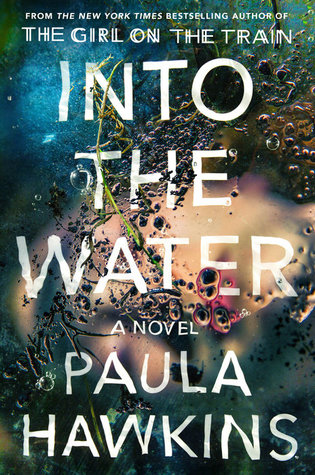 Into the Water by Paula Hawkins
Published: May 2, 2017
Mystery
confusing, underwhelming, blah
🌟🌟
Good and Mad by Rebecca Traister
Published: Oct 2, 2018
Feminist Theory
powerful, fierce, phenomenal
🌟🌟🌟🌟🌟
Love Works by Janice Mirikitani
Published: Jan 1, 2003
Poetry
stunning, emotional, historical
🌟🌟🌟🌟🌟
I'm Still Here by Austin Channing Brown
Published: May 15, 2018
Memoir
transforming, digestable, personal
🌟🌟🌟🌟🌟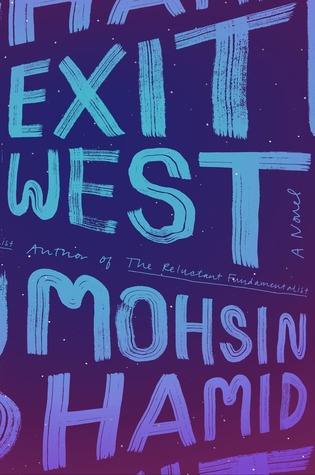 Exit West by Mohsin Hamid
Published: Mar 7, 2017
Magical Realism
condense, evocative, timeless
🌟🌟🌟🌟
Circe by Madeline Miller
Published: Apr 10, 2018
Fantasy
lyrical, complex, engaging
🌟🌟🌟🌟
The Corrections by Jonathan Franzen
Published: Sep 24, 2001
Contemporary
lengthy, overwhelming, extra
🌟🌟
Horimiya vol. 8 by Hero and Daisuke Hagiwara
Published: Jul 18, 2017
YA Romance
cute, fluffy, charming
🌟🌟🌟🌟
George by Alex Gino
Published: Aug 25, 2015
MG Contemporary
simple, accessible, relevant
🌟🌟🌟🌟🌟
A Christmas Carol by Charles Dickens
Published: Dec 19, 1843
Holiday Classic
uplifting, atmospheric, descriptive
🌟🌟🌟🌟
Sister Outsider by Audre Lorde
Published: Jun 1, 1984
Essays
academic, intersectional, critical
🌟🌟🌟🌟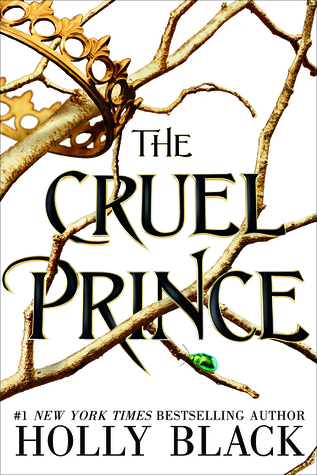 The Cruel Prince by Holly Black
Published: Jan 2, 2018
YA Fantasy
disturbing, surprising, addictive
🌟🌟🌟🌟
I read some surprisingly great books this month and thoroughly enjoyed most of them. Let me know if you've read any of these because I'd love to talk about them? Which books were your favorites for December?