I had so many "Best of 2018!" posts planned but life got in the way and I didn't have time to write them promptly, and when I found the time I was so burnt out from the reading the same post over and over again that I just didn't want to add my own two-sense in the already overflowing pot.
I read a lot of really great books this year, but I also read a lot of books that completely surprised me. Some of my favorite books of the year are on this list, but some are not. These books are either 4 or 5 star reviews!
I've set this post up with the book, a simplified summary from Goodreads, and a short note about the book. Cover photos are linked to their Goodreads page! Ratings are either linked to reviews posted to this blog or to Goodreads.
The Diviners series by Libba Bray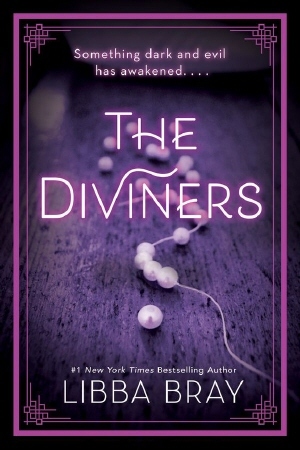 Evie O'Neill has been exiled from her boring old hometown and shipped off to the bustling streets of New York City—and she is pos-i-tute-ly ecstatic. It's 1926, and New York is filled with speakeasies, Ziegfeld girls, and rakish pickpockets. The only catch is that she has to live with her uncle Will, and Evie worries he'll discover her darkest secret: a supernatural power that has only brought her trouble so far. But when the police find a murdered girl branded with a cryptic symbol and Will is called to the scene, Evie realizes her gift could help catch a serial killer. As Evie jumps headlong into a dance with a murderer, other stories unfold in the city that never sleeps and, unknown to all, something dark and evil has awakened.
I feel like might be the last person on the planet to read The Diviners and I only started reading it because I heard the audiobooks were amazing. I was pretty hesitant to read this series because it contains a bunch of elements of things I generally don't like (paranormal, fantasy, incomplete series, etc) but it's become one of my favorite series, especially as I continued reading them.
Ratings and reviews: The Diviners: 3 stars | Lair of Dreams: 4 stars | Before the Devil Breaks You: 5 stars Continue reading "Most Surprising Reads of 2018" →