It's halfway through May which means I am one month away from being at camp for the summer!!
To curb my excitement, I've curated a list of all the books I want be read before I ship myself of to my cabin in the woods for the summer, but let's be real I'll be lucky if I even get to read one of them, let alone all.
I've set this post up with the book, a simplified summary from Goodreads, and a short note about the book. Cover photos are linked to their Goodreads page!
The Firelight Girls by Kaya McLaren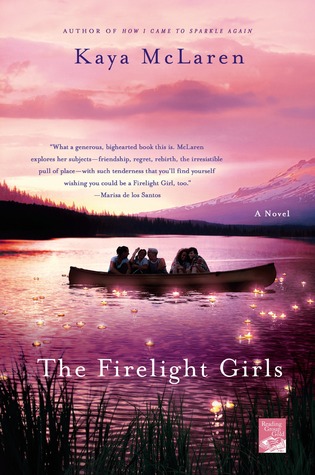 The summers you spend at summer camp are indelibly etched on your heart. But what happens when the camp you love is about to close? This is the question that plagues Ethel, the seventy-year-old former camp director as she now faces the impending closure of the camp on Lake Wenatchee that she called home. It's also a question that inspires change in forty-year-old Shannon, who is now directionless after watching her career implode. And there's Laura, who has lost all intimacy with her husband. Finally, Ruby, who betrayed Ethel years ago and hasn't spoken to her since, hopes this will be her chance to make amends. When the four women learn that a homeless teen has been hiding at camp, they realize camp is something much more immediate for all: survival.
I picked this up in the bargain section of Barnes and Noble and I've been gearing up to read it ever since. From the summary I can tell the authors knows and understands summer camp, meaning this will be filled with lots of squeal-inducing moments. Continue reading "5 Books About Summer Camp I Need to Read Before Summer Camp" →