Since I'm ~extra~ my Goodreads shelves are flush with my physical shelves because I like to have things organized. I have a shelf of all the books I already own that I haven't read yet, so I organized that shelf by rating to draw out the highest rated books I already own! This is going to be my loose 🌟 2019 TBR 🌟 which means I roughly have to read two of these books per month.
Many of these books are books I've been wanting to read for a while (big surprise) so hopefully this will help me 1) actually read the books I already own and 2) read books that I've been meaning to read since the dawn of time.
(I chose 21 books because that's the number of books that fit the best in the graphic I made if you just want to scroll through to the end of the post since it is pretty long!)
Becoming by Michelle Obama
Avg. rating: 4.70
This literally just came out so most likely this high rating is due to the swarm of enthusiastic readers starting this and loving it straight from the gate, so I'm curious to see how well it holds up. Still I'm beyond excited to read this and I'm so glad to see it in the top spot!
Fullmetal Alchemist (3-in-1 edition) vol. 2 by Hiromu Arakawa
Avg. rating: 4.61
So this is kind of cheating because I've already read this series, but I borrowed the individual volumes from the library years ago, and I'm planning on purchasing the series and thought the 3-in-1 editions would be the best. Before reading this one, I'd obviously like to reread the first volume I own.
In This Corner of the World by Fumiyo Kouno
Avg. rating: 4.56
I bought this recently without knowing anything about it, so I'm very excited to see it was received so well! I'm not surprised to see manga this high up on the list because I feel like manga is such a niche category and much of the manga I read I love so I can't wait to pick this up.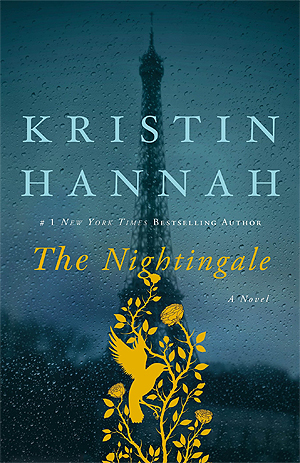 The Nightingale by Kristin Hannah
Avg. rating: 4.56
I read my first Kristin Hannah book this year and absolutely loved it.  While this book had been on my radar for awhile, I didn't go out and buy it until immediately after I finished The Great Alone. I'm already planning on this in the next few months.  Continue reading "21 Highest Rated Books On My TBR (2019 TBR)" →