How is it already time to come up with APRIL's TBR???
Honestly, I've been struggling with keeping up with my TBRs for the last two months. January was pretty solid, but February and March showed some weak progress. It's not so much that I've been diverging from my TBRs, but more that I just haven't been reading as much. I'm not sure if it's because I've been busy, or because I haven't been excited about the books I'm choosing or what…
I'm giving it this last month to see how following a highly structured TBR works for me, before considering revamping my current routine. I am purposely not joining any readathons this month however, because I haven't been participating in them and I'm going to scale back and only participate in ones that I'm truly excited about.
I've set this post up with the book, a simplified summary from Goodreads, and a short note about the book. Cover photos are linked to their Goodreads page!
TBR Jar:
Wonder Woman: Warbringer by Leigh Bardugo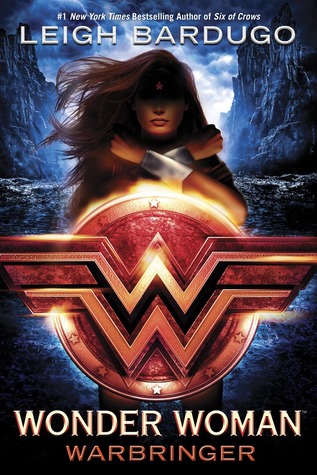 Princess Diana longs to prove herself to her legendary warrior sisters. But when the opportunity finally comes, she throws away her chance at glory and breaks Amazon law to save a mortal. Diana will soon learn that with this single brave act, she may have doomed the world. Alia Keralis just wanted to escape her overprotective brother with a semester at sea. She doesn't know she is being hunted by people who think her very existence could spark a world war. When a bomb detonates aboard her ship, Alia is rescued by a mysterious girl of extraordinary strength and forced to confront a horrible truth: Alia is a Warbringer—a direct descendant of the infamous Helen of Troy, fated to bring about an age of bloodshed and misery.
This is my last Bardugo book left to read and I've been putting it off because I'm honestly not sure if I'm going to like it. I'm not a big superhero fan (I have only seen the ending of WonderWoman because it was on tv 😐) and I only bought it because I was feeling Six of Crows withdrawals and wrongly thought this would cure it. I am excited to try this out and who knows maybe it will spark a new obsession! This is also a signed copy so I was definitely be reading this because I will not want to give it away first! Continue reading "April TBR, Books Clubs, and ARCs" →